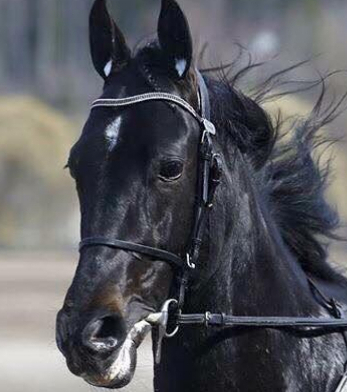 BENEFITS OF MEMBERSHIP
FIRE INSURANCE
THIS PROVIDES FIRE INSURANCE FOR HORSES STABLED ON THE GROUNDS OF VERNON DOWNS. THIS INCLUDES EQUIPMENT COVERAGE AND IS A LIMITED BENEFIT POLICY.
3RD PARTY LIABILITY INSURANCE
3RD PARTY LIABILITY INSURANCEAPPLICABLE FOR HORSES STABLED AT VERNON DOWNS ONLY AND IF YOU ARE A MEMBER OF THE HARNESS HORSE ASSOCIATION OF CENTRAL NEW YORK.
RETIREMENT AVAILABILITY
TO BE ELIGIBLE TRAINERS/DRIVERS MUST HAVE 35 STARTS IN OVERNIGHT RACES AT VERNON DOWNS. TRAINERS MUST BE PHYSICALLY PRESENT IN THE PADDOCK FOR 2/3 OF THOSE STARTS IN OVERNIGHT RACES.
ALL 1ST TIME ELIGIBLE TRAINERS/DRIVERS WILL BE NOTIFIED AT THE END OF THE RACING SEASON AND SENT AN APPLICATION FOR ENROLLMENT FOR THE CURRENT YEAR.
ONCE ENROLLED AND UPON FUTURE ANNUAL COMPLIANCE TO THE REQUIREMENTS IN PARAGRAPH 1 ABOVE, 35 OVERNIGHT STARTS IN THE SUCCEEDING CALANDER YEARS WILL ENTITLE YOU TO THAT YEARS' APPLIED BENEFIT AS DEEMED ECONOMICALLY FEASIBLE AT THE ABSOLUTE DISCRETION OF THE HARNESS HORSE ASSOCIATION OF CENTRAL NEW YORK.
BENEFITS ARE CALCULATED BASED UPON TRAINER/DRIVER STARTS PERSUANT TO USTA RECORDS TRACK RECORDS AND VERIFICATION OF PHYSICAL PRESENCE AS SET FORTH IN PARAGRAPH 1.
YOU ONLY HAVE TO ENROLL ONCE. BENEFITS ARE AUTOMATICALLY APPLIED FOR EACH YEAR YOU MEET THE ELIGIBILITY REQUIREMENTS.
SULKY BENEFIT
SULKY BENEFITS ARE AVAILABLE TO MEMBERS OF THIS ASSOCIATION AT THE SOLE DISCRETION OF THE BOARD OF DIRECTORS OF THE HARNESS HORSE ASSOCIATION OF CENTRAL NEW YORK. THIS COVERS YOUR RACE BIKE OR JOG CART AFTER CHECKING INOT THE PADDOCK FOR QUALIFYING AND RACING WHETHER ON OR OFF THE CARD. DAMAGE MUST OCCUR ON THE TRACK DURING QUALIFYING, RACING OR WARM-UP AND MUST BE DOCUMENTED BY A JUDGES REPORT. ALL OWNERS, TRAINER AND DRIVER MUST BE MEMBERS OF THIS ASSOCIATION TO BE ELIGIBLE FOR CONSIDERATION OF THE SULKY BENEFITS. WHEELS ARE COVERED ONLY IF DAMAGED IN AN ACCIDENT RECOGNIZED AS SUCH BY THE PRESIDING JUDGE, DISCS ARE NOT COVERED. NORMAL WEAR AND TEAR IS NOT COVERED.
THE BOARD OF DIRECTORS DISCRETION IS IN PROVIDING ANY BENEFITS WITH THE SOLE PPURVIEW OF THE BOARD AND NO INSURER RELATIONSHIP IS ESTABLISHED.
HEALTH INSURANCE
SEVERAL OPTIONS ARE AVAILABLE FOR TRAINERS, DRIVERS AND GROOMS THAT MEET THE ELIGIBILITY REQUIREMENTS SET FORTH BY THE BOARD OF DIRECTORS.
TO BE ELIGIBLE, TRAINERS AND DRIVERS MUST AVERAGE 3 STARTS PER MONTH AT VERNON DOWNS. GROOMS ARE ELIGIBLE FOR COVERAGE AND REIMBURSEMENT IF AND ONLY IF THEY WORK FOR A TRAINER WHO MEETS THE ABOVE REQUIREMENTS.

A MAJORITY OF YOUR STARTS MUST BE MADE AT VERNON DOWNS.

TO BE ELIGIBLE FOR COVERAGE AND REIMBURSEMENT YOU MUST BE RACING AT VERNON DOWNS BY MAY 10TH OF EACH YEAR.
ONCE ELIGIBLITY IS MET IN THE PRIOR YEAR, ELIGIBLE HORSEMEN NOT RETURNING TO VERNON DOWNSBY MAY 31ST OF EACH YEAR MAY KEEP THE INSURANCE BUT ARE NOT ANY LONGER ELIGIBLE TO RECEIVE THE REIMBURSEMENT.
AN APPLICANT MUST BE A NEW YORK STATE RESIDENT TO RECEIVE HEALTH INSURANCE. THIS IS A NEW YORK STATE LAW AS THE INSURANCE PROVIDED IS UNDER INDIVIDUAL POLICIES.
FOR INFORMATION ON AVAILABLE PLANS FOR SUCH INDIVIDUAL POLICIES, ELIGIBLE INDIVIDUALS, SEEKING EITHER INDIVIDUAL, 2-PERSON OR FAMILY COVERAGE AND REIMBURSEMENT ARE ADVISED TO CONTACT JOE D'AGOSTINO AT 315-829-5824.
SCHOLARSHIPS
SCHOLARSHIPS ARE AVAILABLE FOR MEMBERS AND DEPENDENTS OF HHA OF CNY MEMBERS WHO MEET THE CRITERIA SET FORTH BY THE SCHOLARSHIP COMMITTEE AND COMPLETE THE REQUIRED APPLICATION. THE DECISION OF THE SCHOLARSHIP COMMITTEE IS DONE WITHOUT KNOWLEDGE OF THE IDENTITY OF THE APPLICANT AND THE DECISION OF THE COMMITTEE IS FINAL.
NOTARY SERVICE IS AVAILABLE.